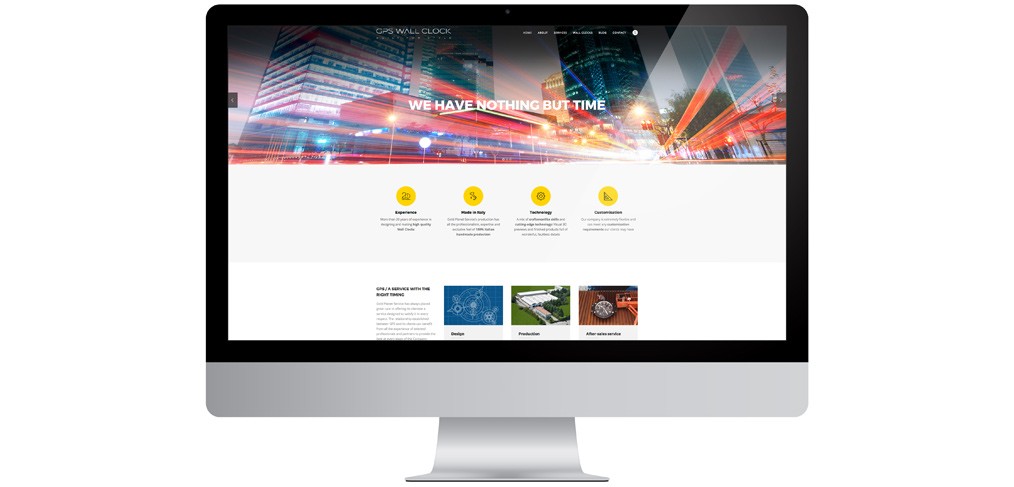 GPS Wall Clock, a leading company in the design, manufacturing and installation of large luxury clocks for Events, Companies, Hotels, Hospitals, Restaurants, Shopping Centres, Individuals and many other applications, is pleased to introduce its new Online home.
On GPS Wall Clock's new website you will find a wealth of information about our work, our philosophy and above all, you will find a portfolio of creations with a number of photos and images.
You will be easily swept away when you will discover the many installation options for GPS products, which are really all over the world: from Italy, where our company was established, to Switzerland, where our headquarters are based and the home country of quality watchmaking, to Spain, the US, the Caribbean and China.
The website aims at expressing directly out long-standing corporate values, which is why it has an elegant design, with a strong focus on details and images, whilst still paying attention on functionality and ensuring the content is user-friendly.
GPS' Wall Clocks are top quality products that combine cutting-edge manufacturing technology and premium materials with craftsmanlike skills and attention to detail typical of Italian-made manufacturing.
Whatever your communication and advertising needs, there is nothing better than investing in one of our products: a high ROI and a product that can constantly capture the public's attention.
Browse now through the pages of our wonderful new website to learn more about our company and business.